Page Setup | Outputs | GEO5 | Online Βοήθεια
Page Setup
The dialog window allows to set the page layout (paper format, print orientation and edges).
The "Default", selection "Save settings as default" option sets the page properties as default for the newly created data. The assumed default setting is common for all our programs. Different computer users may use different settings. Selection "Adopt default settings" enables to adopt the default settings of the GEO5 programs to any opened task, which had the settings different.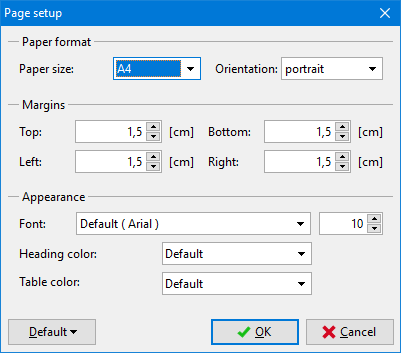 Dialog window "Page setup"